If the regional setting of your computer are different from the regional settings of Microsoft Office the following error can occur when uploading a document.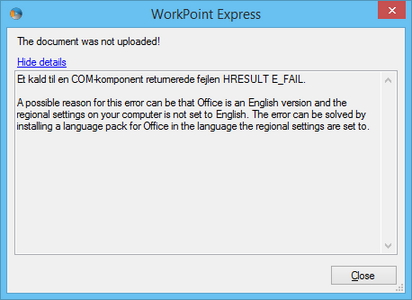 To resolve this issue download the language pack for Office in the language your computer is set to. You can still use the English language setting in Microsoft Office, but the language pack corresponding to the language used in Windows must be installed.  
Please notice this is only an issue with the English version of Microsoft Office and with computers having another regional setting than English.